ScubaSouthFlorida.com was created to promote safe diving, enable interaction between divers and to encourage the preservation of our fragile reef system. We encourage frequent visits to our site to review our growing list of dive sites.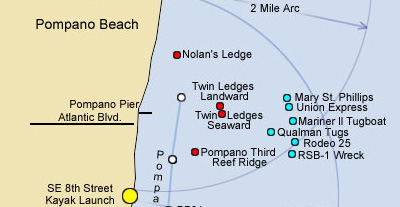 Scuba Dive Map
Find dive sites with our Scuba Dive Map, marking some of the many dive sites, wrecks and kayak launch points in South Florida. It is a work-in-progress, keep watching for newly added sites.
Click for details
Live Beach Cams
Check the current sea conditions at Ft. Lauderdale beach and several other South Florida dive locations by looking at our beach cams.
Click for details
Kayak Launch Information
Kayaks are quickly becoming the favored way to get to the many dive sites in South Florida. We are putting together a kayak launch page to inform people where they can launch their kayaks.
Click for details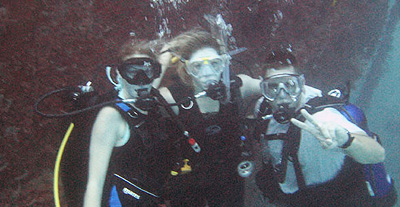 Kayak Tips
Would you like to find out more about diving from a kayak? Do you want to try it but don't know how or where to start? It's easy and will open up new dive sites for you. Here are some Kayak Tips.
Click for details
A New Feature To Our Site!
Have you ever wanted to go diving when the sea was flat and the water was clear but your regular dive buddy was busy?
Don't miss the chance to go diving! We have a solution!
We have started a scuba diving community site to help divers find dive buddies when they need one. It's like Facebook for scuba divers!
Click here to checkout FindADiveBuddy.net, a social networking site by divers for divers.